Interview with Dara Huot, CEO, Phare Performing Social Enterprise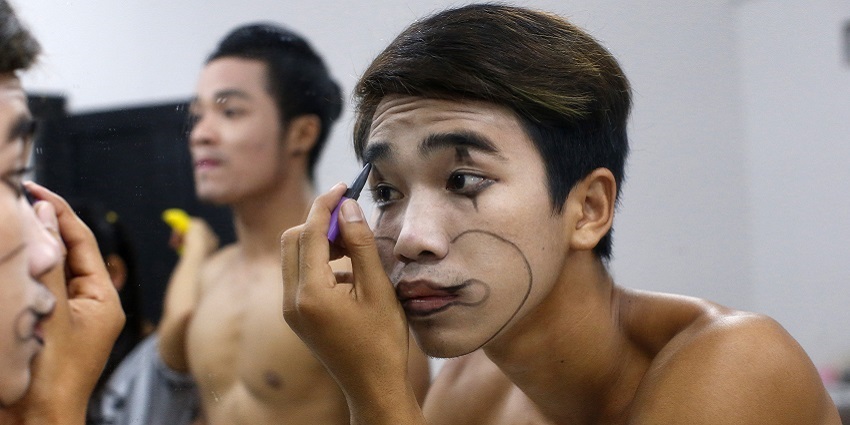 The CambodgeMag interviewed Dara Huot, Managing Director of Phare "Performing Social Enterprise", partner of the Grameen Crédit Agricole Foundation. He expressed his concerns and hopes regarding the Phare Circus social enterprise.
Since March 17, performances of the Phare circus, one of the main attractions in Siem Reap, but also in Battambang, have been suspended …
Indeed, we had to apply a government decision taken against performance halls. Before that, we had implemented all the necessary measures to disinfect the premises between each performance and respect the distances between the spectators. The temperature was controlled for each person entering the tent, and distributors of alcoholic solution were located everywhere. However, the number of spectators was gradually decreasing. The government decree only precipitated a closure that would have been inevitable.
How did staff react to this closure?
Phare is a very large social enterprise, split between Siem Reap and Battambang. Here we have 40 artists and 70 employees. The Battambang school, which provides circus training, but also graphic animation, dance, painting and theater training, has 110 teachers for 1,200 students. When the closure was decided, we took the opportunity to resume our list of "things to do", you know, all those little things that accumulate over time and that we generally reserve for the off-peak season.
We cleaned everything, redid the paintings, carried out all the maintenance work… And then, when we finished all this, everyone went home. The vast majority of the staff are from Battambang, so many have joined their families there. All the artists continue to train hard, for the resumption of the shows, but also for the next tours. Some have been canceled, but we hope to be able to carry out the one planned in France for this winter.
Are wages still being paid?
The full wages were paid throughout the month of March. As for April, the wages have been reduced by 50%, and this will be the case for the following months. It is unthinkable to leave our employees without any income, and we do not hesitate to draw on our cash for this. But how much longer can we continue like this? After 3 or 4 months, there won't be enough money … Especially since we have to keep paying the rents.
Do your employees receive support from institutions?
No, it's not like in France, where compensation is granted to people who find themselves unemployed. Nothing is planned for them here, and the situation is made worse by the fact that many employees have contracted debts with banks and microfinance organisations. The interest they have to pay back every month is very high, and I don't see how they will manage. The only hope would be for more flexibility from these organisations in terms of reimbursement. Maybe cutting interest rates, spreading out the due dates or, why not, hanging them off until things get back to normal. A moratorium on rents could also allow many Cambodians to see the crisis pass. As it stands, paying off a loan, paying rent and supporting your family when you have a low salary or, worse, when you are unemployed will be a big problem for a whole part of the population.
How will this crisis change Siem Reap?
Since the city opened to mass tourism, that is to say twenty years ago, the number of visitors has only grown exponentially. The infrastructure did not necessarily follow. The environment has suffered a lot from the increase in traffic, waste is not always well managed, access to water and its quality are still problematic in certain districts. Electricity needs have increased, but there are still many cuts. Why not take advantage of this involuntary "break" to renew yourself, to question yourself and, thus, to embellish the city? We have to stay positive, try to see what we can get out of this ordeal. Life must go on, you must not lose hope, and continue to be positive despite the circumstances. More than ever, we must take care of ourselves and our loved ones, and stay strong. This is important for you, but also for those around you. Everyone hopes that this pandemic will last as short a time as possible. 2019 will have been a difficult year, and 2020 will be much worse. But we will get out of it, and come back, I hope, hardened by this ordeal. Although it will, of course, be very difficult to go up the hill.