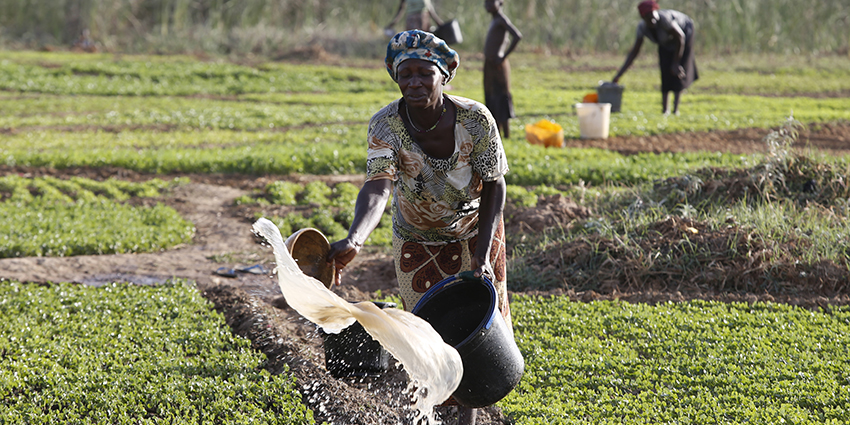 SSNUP (Smallholder Safety Net Upscaling Programme)
In collaboration with the Swiss Agency for Development and Cooperation and the Luxembourg Directorate for Development Cooperation and Humanitarian Action, ADA is launching a new program to support small farmers in Africa, Latin America and Asia. SSNUP (Smallholder Safety Net Upscaling Programme) will run for ten years with a budget of 55 million euros.
The program will draw on the technical assistance expertise of impact investment funds to design, test and develop financial and non-financial solutions for the mitigation and transfer of agricultural risks of different actors in value chains.
A partnership to strengthen the technical assistance offer
Based on its experience in the management of technical assistance programs, the Grameen Crédit Agricole Foundation was selected as one of the impact investors in charge of setting up the SSNUP.
The Foundation will thus coordinate technical assistance missions for the organizations it supports – microfinance institutions and social enterprises – on various themes such as the development of new financial and non-financial products/services for small producers, agricultural microinsurance and the digitalization of operations. The SSNUP expands the Foundation's offer of technical assistance and represents a tremendous opportunity to strengthen its impact on the organizations it supports in Africa and Asia and on the small producers supported by its organizations in the field.
In addition to the Foundation, four impact investors have joined SSNUP: Incofin, Oikocredit, responsAbility and Symbiotics. Other actors will be invited to join the program as it develops.
_____________________________________________________
For more information: ADA.