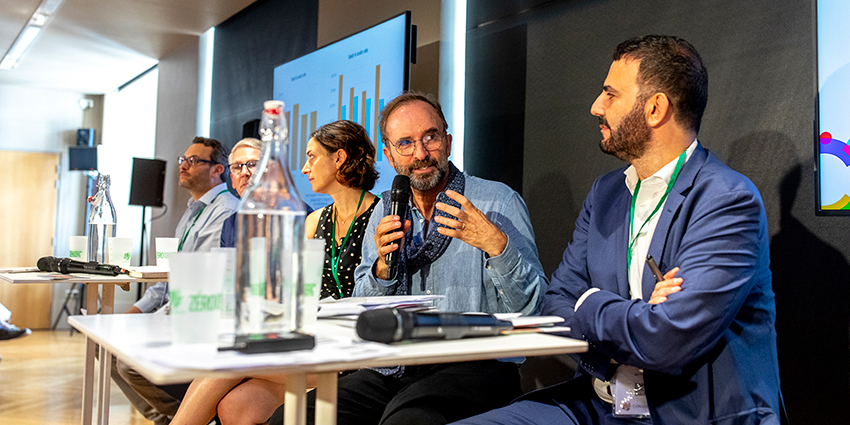 The second edition of the Impact Finance Barometer, to which the Grameen Crédit Agricole Foundation contributed once again,  was launched at the 3Zero World Forum on 5 September 2022, in the presence of Philippe Guichandut, Head of the Impact Finance Development unit at the Foundation.
This publication presents key figures and trends in impact investing and financial inclusion around the world. Since its emergence in the early 2000s, the sector has enjoyed a strong and sustained momentum. According to the Global Impact Investing Network (GIIN) data for the year 2020, the size of the impact investment market is estimated to be around $715 billion1. At a time when we seem to be just emerging from the COVID-19 crisis, this dynamic seems far from being halted.
So what are the motivations driving this sector? How can we contribute to its proper definition and the measurement of its objectives? How can we ensure effective coordination of the various impact initiatives on a global scale?
This year, as part of its special report, the Impact Finance Barometer examines the resilience of the impact finance sector to exogenous shocks. By this term, one means all the political, economic, climatic and social risks which, if they materialise, contribute to the destabilisation of the sector, with knock-on consequences for all beneficiaries.
By inviting the structures of the ecosystem to share their expertise on the subject of impact, this publication aims to make a contribution. The Barometer thus offers a panoramic view of the different forms that impact finance can take, highlights its real operating capacities on a global scale through concrete examples, and highlights responses to the issues of inclusion and financing of social and environmental transitions.
To download the Barometer, please click here.
________________________________________
Source: Convergences