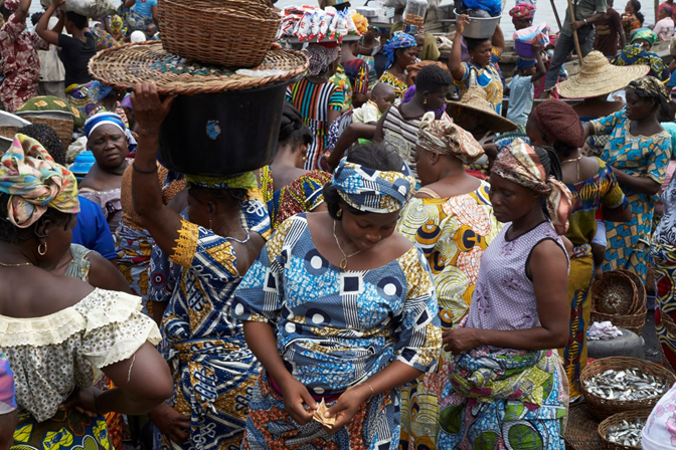 Launched by the Canadian government in 2017, the FINEDEV (Financial Inclusion for Enterprise Development) programme promotes business development through financial inclusion in Ghana. The programme is implemented by Sinapi Aba Savings and Loans, a non-bank financial institution supported by the Grameen Crédit Agricole Foundation.
FINEDEV aims to improve access to finance, financial education and entrepreneurial training for small and medium enterprises (SMEs), women and vulnerable groups in Ghana. For Sinapi, the focus is on women entrepreneurship as 70% of its clients are women.
Networking and entrepreneurship training
The programme is based on two strands of action. The first is networking through events and training for women entrepreneurs. Through these meetings, participants have the opportunity to share their experience, learn about entrepreneurship and connect with other local women entrepreneurs. Since the beginning of the programme, Sinapi has organised 310 networking events and 447 trainings for more than 30 000 participants.
A second strand is the "Women Mentorship" programme. It brings together women entrepreneurs who have already received business training from Sinapi Aba, with less experienced women. Each "mentor" woman advises and supports other women entrepreneurs in building their businesses. The programme has already brought together 156 participants, including 52 mentor women and 104 coached entrepreneurs.
With FINEDEV, Sinapi is strengthening its action in favour of women's financial inclusion in an innovative and sustainable way. Initially planned for a period of 4 years, FINEDEV has been extended for another year and is expected to end in 2022. After the official end of the project, Sinapi Aba plans to continue supporting its clients' projects by maintaining its mentoring and networking activities for women.