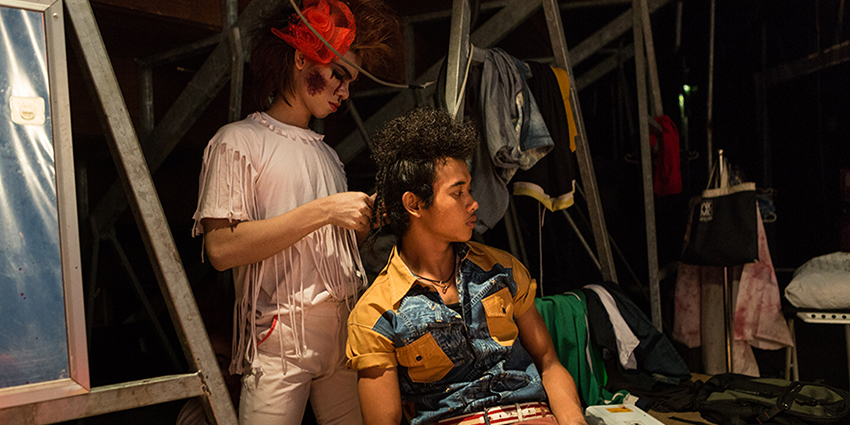 The Grameen Crédit Agricole Foundation calls for a more responsible capitalism as a harbinger of a new "social contract" for a fairer access to wealth creation.
A pragmatic observation
Drawing on its experience as a pioneering investor in social business companies, and with a quantitative assessment in support, the Grameen Crédit Agricole Foundation observes that social business most often brings benefits to society rapidly, but takes more time to break even financially.
Social Business
The purpose of a social business is to provide a solution to a societal problem while trying to make a profit. This business model is therefore conventional in its financial aspect, but very different because its primary goal is social utility. Profitability is only a means to reaching that end in a sustainable manner. Its way of creating value does not lie in its capacity to meet a market need, if possible with a competitive advantage, but in the pursuit of its social mission: the collective utility project for which it was created.
One White Paper, seven proposals
In its White Paper, the Grameen Crédit Agricole makes seven concrete proposals on how to make social business more effective. From identifying factors of success to structuring the social performance of its projects, the Foundation boasts a singular economic approach.
1. Create the status of a social utility contract-based company
For the Grameen Crédit Agricole Foundation, there can be no social business without a contractual instrument which lays down the social goals of the projects.
2. Develop the social utility to include it in the income statement of the social business
The development would consist of identifying and assessing the social and environmental impacts of the company so as to be able to transcribe them in the form of units of account.
3. Grant favourable fiscal treatment to the development of associations into social utility contract — based companies
Social businesses need to resort to hybrid forms of financing (donation/debt packages), because the particularly low margins of their economic models are generally unable to cover the investment costs.
4. Create public-private partnerships in rural areas to access essential goods
A social business established in a rural area can perfectly serve as a relay for public policy and become eligible for an adapted public-private partnership format.
5. Disseminate low-tech and open-source patents
Low-tech and open-source patents (royalty-free) are one of the keys to the development of modest and proximity economies in emerging countries.
6. Resource to off-balance sheet financial packages in the agricultural value chains
Developing a relationship of trust and confidence through contractualization reinforces and structures the agricultural value chain.
7. Rely on proximity relays
The Foundation recommends relying locally on an investing member on the board of directors. His presence will facilitate operations and governance.
"Social and Business: two words that are seemingly diametrically opposed. In the old economic paradigm, where individualism reigned supreme and its insecurity consequences generalized, they sounded like a contradiction, a paradox – a utopian whim. And yet, their convergence, however singular it may be, is a path rethinking and refining a more responsible capitalism and a more voluntarily inclusive economy for the future." Eric Campos, general manager of the Grameen Crédit Agricole Foundation.
To download the Social Business White Paper: Livre-blanc-Social-business-BD