By MicroCapital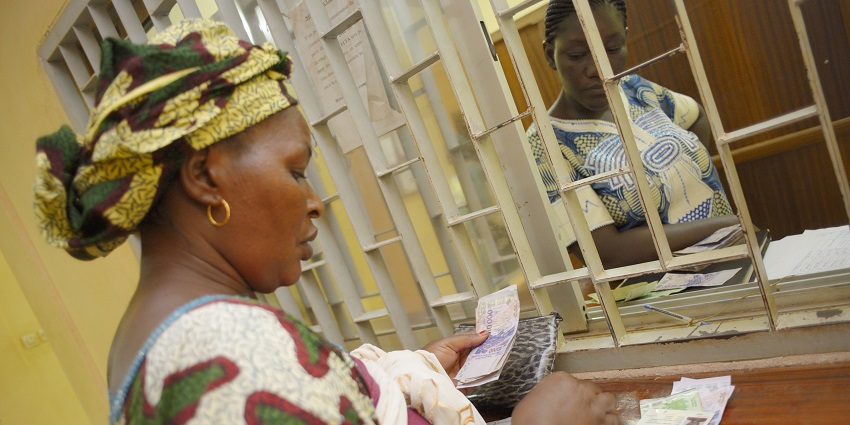 Philippe Guichandut, the Head of Inclusive Finance Development at the Grameen Credit Agricole Foundation, has been at all three SAMs. The majority of the foundation's 76 partners are in sub-Saharan Africa, and Philippe Guichandut has found that "SAM is the best place to meet our existing and potential partners." He adds, "Around the SAM, we always take the opportunity to gather our partners, [which] is the best way to have exchanges of experience among our partners and give them the opportunity to attend some training sessions either organized by ourselves or the SAM."
Leading and attending workshops at SAM has been key for Mr Guichandut's team "to share our own experience and promote themes that are relevant for us, especially in the fields of agri-microinsurance and and agri-financing." For example at SAM in Ethiopia in 2017, the foundation organized a field visit for 11 MFIs to learn about the R4 Rural Resilience Initiative, an agri-microinsurance project of the World Food Program and Oxfam America. Attendees visited Africa Insurance, Nyala Insurance, the microbank DECIS, and two local NGOs, ORDA and REST.
Philippe Guichandut added that SAM's "Investor's Fair is also an excellent venue to meet potential new partners and have a better understanding of the different types of MFIs that would be interested in working with us." For example, his team met representatives of ID Ghana for the first time at the fair. That relationship has flourished, and the Grameen Credit Agricole Foundation is now funding ID Ghana through the African Facility, a collaboration between the foundation and Agence Francaise de Developpment.
ADA, an NGO based in Luxembourg, co-organizes SAM every two years with the support of Luxembourg's Ministry for Development Cooperation and Humanitarian Affairs. The SAM steering committee members are: ADA, Luxembourg's Ministry of Foreign and European Affairs, the Microfinance African Institutions Network, the African Rural and Agricultural Credit Association and the Fédération des APSFD de l'Union Economique et Monétaire Ouest Africaine. We invite you to read more about SAM at //www.microfinance-africa.org/.
This SAM 2019 is part of a sponsored series demonstrating the value of SAM (the French acronym for African Microfinance Week), a major conference dedicated to financial inclusion in Africa. The first three SAMs were held in Arusha, Tanzania, in 2013; Dakar, Senegal, in 2015; and Addis Ababa, Ethiopia, in 2017. The next SAM will take place in late October 2019 in Ouagadougou, Burkina Faso!
The goal of SAM is to provide a unified platform for addressing issues facing microfinance in Africa by bringing together investors, MFIs, researchers, banks, networks, innovators, governments and other stakeholders.
The 2017 SAM hosted 700 participants from 58 (mostly African) countries, including representatives of 200 MFIs; 25 exhibitors at the Innovation Fair; and 26 investors, who made 170 MFI contacts at the Investor's Fair. The proceedings also included conference sessions presented by 60 speakers plus a menu of 20 training programs.