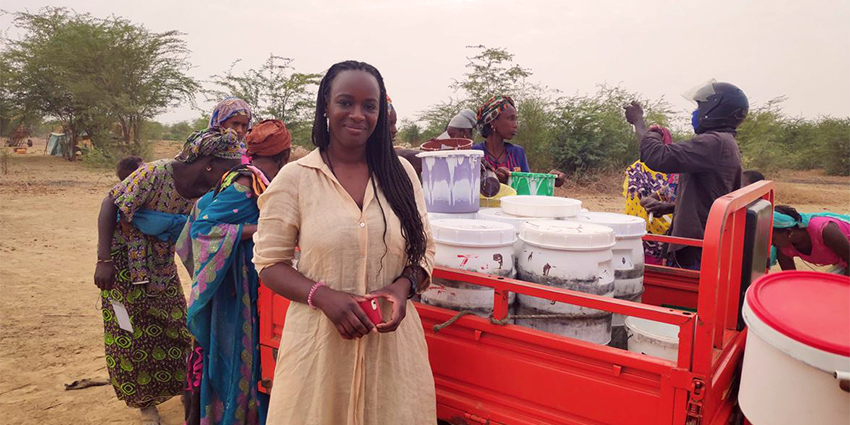 Launched by the Grameen Crédit Agricole Foundation and Crédit Agricole S.A. in 2018, Solidarity Bankers is a skills volunteering programme aimed at all Crédit Agricole Group employees in favour of microfinance institutions and impact businesses supported by the Foundation. Since 2018, this programme has enabled over 30 employees to carry out missions in some twenty countries, for the benefit of nearly 30 institutions. For each mission,  Solidarity Bankers spend from one to two weeks in the field or are available remotely to provide their expertise to the operational teams of the supported institutions.
The feedback is very positive for each party. Beneficiary organisations greatly appreciate the contribution of technical expertise to develop their projects. Managers consider the commitment of their employees as a real lever for skills development. Crédit Agricole employees are proud to participate in solidarity projects initiated by the Group, to live a unique human experience and to enhance their professional experience.
It is within this context that the Grameen Crédit Agricole Foundation and CACEIS Luxembourg have launched a series of podcasts giving the floor to Solidarity Bankers who have carried out a mission, either in the field or remotely. These testimonials allow us to better understand the motivations of these volunteer employees who decide to leave their professional daily life to share their skills and expertise.
These podcasts gave the floor to 5 Solidarity Bankers and to the Head of Communication and Partnerships of the Foundation who coordinates the programme. Discover or rediscover their testimonials:
More information on Solidarity Bankers here.