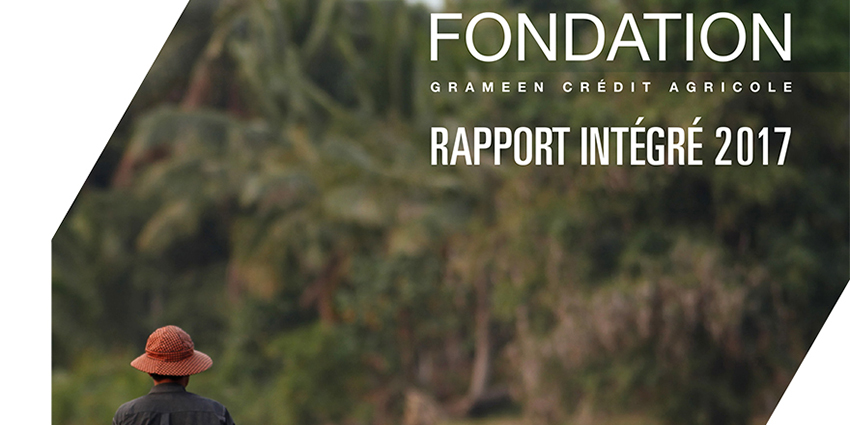 Together with other committed stakeholders, the Grameen Crédit Agricole Foundation takes part in the financial transition to a more just, more equitable economy with better shared effects. Its annual report 2017 is a call for devising financing, investments and support mechanisms for the economy that are more accessible, more transparent and more supportive.
With €49.3 million granted in 2017, the Foundation expanded its activities to 32 countries. It supported 69 microfinance institutions and social businesses who accompany 3.2 million clients, of which 77% are women and 75% live in rural areas. By promoting access to entrepreneurship and seeking to strengthen the resilience of the most vulnerable segments of society, the Grameen Crédit Agricole Foundation has committed itself to the common good.
Download the Integrated Annual Report 2017
___________________________________________________________
Created in 2008, under the joint impetus of the directors of Crédit Agricole S.A. and Professor Yunus, winner of the 2006 Nobel Peace Prize and founder of the Grameen Bank, the Grameen Crédit Agricole SA Foundation is a multi-business operator that contributes to the fight against poverty through financial inclusion and entrepreneurship with a social impact. As an investor, lender, technical assistance coordinator and fund advisor, the Foundation supports microfinance institutions and social enterprises in nearly 40 countries.