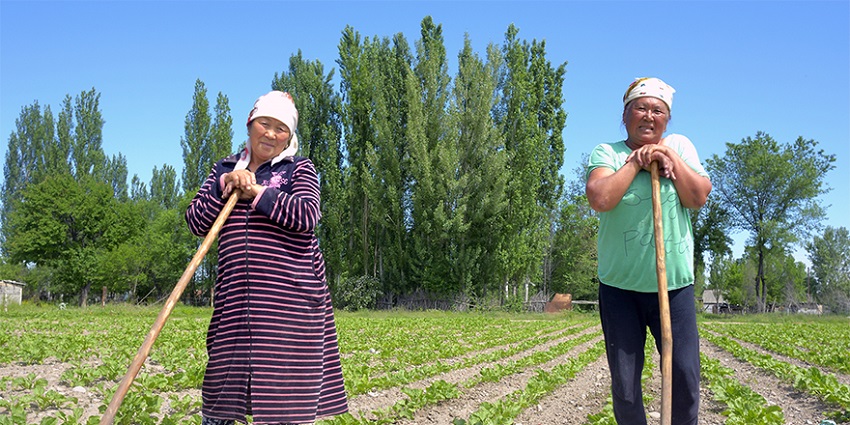 During the first six months of the year, the Grameen Crédit Agricole Foundation made new investments in Central Asia. It granted a new loan in USD equivalent to € 895,000 to the Tajik microfinance institution Humo. Humo is a progressive and leading microcredit deposit organisation whose main activity is to provide quality, affordable financial services to the rural population. To date, this institution has nearly 57,000 active borrowers, 42% of whom are women and 80.5% of whom live in rural areas.
The Foundation also granted a new loan to OXUS Kyrgyzstan for a total amount in local currency equivalent to € 708,000. OXUS Kyrgyzstan is a microfinance institution that offers individual and group loans to its clients who work mainly in the agricultural and livestock sectors. The institution currently has 7,600 active borrowers, 55% of whom are women and 57.2% of whom live in rural areas.
The Grameen Crédit Agricole Foundation is currently supporting 20 microfinance institutions in Eastern Europe and Central Asia with total commitments in the region amounting to € 20.1 million, that is 21% of the Foundation's commitments as of end of August 2019.
Further information: Organisations soutenues
___________________________________________________________
Created in 2008, under the joint impetus of the directors of Crédit Agricole S.A. and Professor Yunus, winner of the 2006 Nobel Peace Prize and founder of the Grameen Bank, the Grameen Crédit Agricole SA Foundation is a multi-business operator that contributes to the fight against poverty through financial inclusion and entrepreneurship with a social impact. As an investor, lender, technical assistance coordinator and fund advisor, the Foundation supports microfinance institutions and social enterprises in nearly 40 countries.