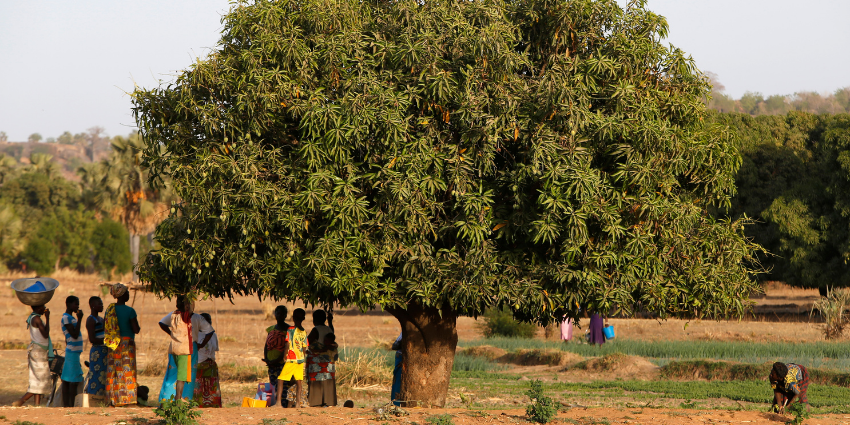 The Grameen Crédit Agricole Foundation receives a new technical assistance grant of €900 000 from PROPARCO to facilitate rural communities' access to insurance products.
Insurance products are tools that enable to protect people against a series of risks, particularly related to diseases or natural disasters. They are drivers of economic development and social well-being. Yet the penetration rate of insurance in Africa is less than 2%. To address this, it is essential to ensure the sustainability of insurance products for people excluded from traditional insurance markets.
New technical assistance programme: training of microfinance institutions to microinsurance
The Grameen Crédit Agricole Foundation receives a technical assistance grant of €900 000 from PROPARCO, a subsidiary of AFD group, in order to implement a microinsurance programme with the International Labour Organization (ILO).
This new technical assistance programme will enable the Foundation to train and support partner microfinance institutions so that they can add new insurance services to their products, including agricultural insurance. Their clients, vulnerable individuals often excluded from insurance products (low-income households, women, smallholders, microenterprises and small and medium-sized enterprises) will thus be better protected and will be able to increase their resilience to climate, economic and sanitary shocks.
The Grameen Crédit Agricole Foundation will be able to rely on the expertise of the ILO's Impact Insurance programme to develop this programme and train nearly a dozen partner MFIs in Africa and South-East Asia.
The Foundation had already obtained a guarantee of €10 million from the AFD group to support these partner institutions in Sub-Saharan Africa during the Covid-19 crisis at the end of 2020. This guarantee, as well as this grant, is part of the long-standing partnership between the Foundation and AFD / PROPARCO that started in 2013 with the launch of the African Facility programme which comes to an end in December 2021.
More information on the Foundation's technical assistance offer: //www.gca-foundation.org/en/our-technical-assistance-offer/