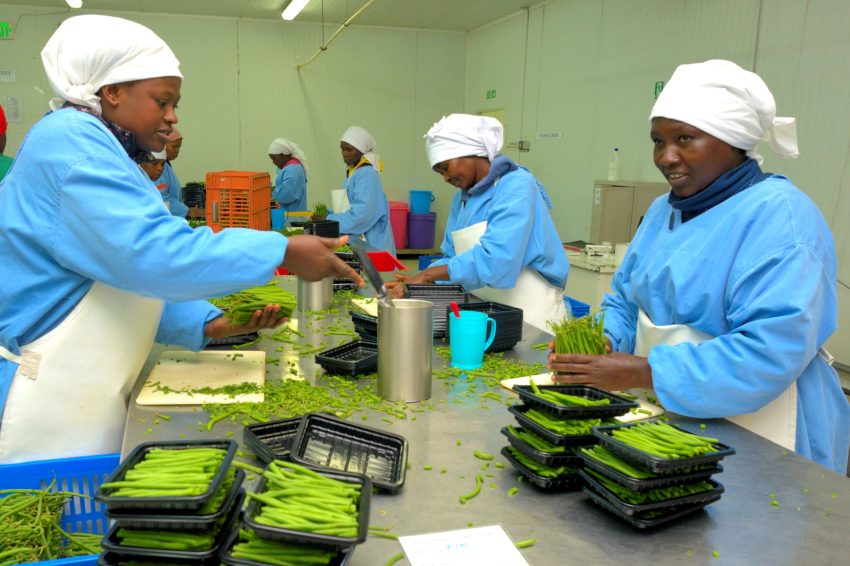 On Thursday, April 6, a delegation of members of the European Parliament and the European Investment Bank (EIB) visited Kenya to see how the EIB is supporting investments in 60 high impact projects in the country. The MEPs visited the site of one of the high-impact projects: Vert, Ltd, a social enterprise specializing in the export of fresh fruit and vegetables, located in Kathome and in which the Grameen Crédit Agricole Foundation has been a shareholder since 2016.
"We are very pleased with the work and impact that EU and EIB funding is having on the ground. […] We look forward to a continued partnership between the EU and Kenya." Irene Giribaldi, Head of Delegation.
Vert Ltd's social mission aligns with the EIB's policy and purpose: to transform rural life and foster economic development.
"We support a base of over 5,000 smallholder farmers throughout the country, from whom we source fruit and fresh produce that is then mainly exported to the European market. The funding we received allowed us to increase the amount of mangoes we were buying from smallholders, creating and supporting 95 permanent jobs and over 300 temporary jobs during peak seasons, as well as countless other indirect jobs along the chain. I am just one example of many businesses that have grown or expanded with EIB funding" Jane Maina, Managing Director of Vert Ltd.
Watch the Citizen TV Kenya report:

The company Vert, Ltd, created in 2000, has implemented a sustainable model by working directly with small local farmers organized in small groups. Vert Ltd significantly increases their income and the possibility of diversifying their production and promotes stable export or local market outlets.
The Grameen Crédit Agricole Foundation facilitates the emergence of more inclusive and resilient agricultural value chains by investing in agribusinesses with high social impact.