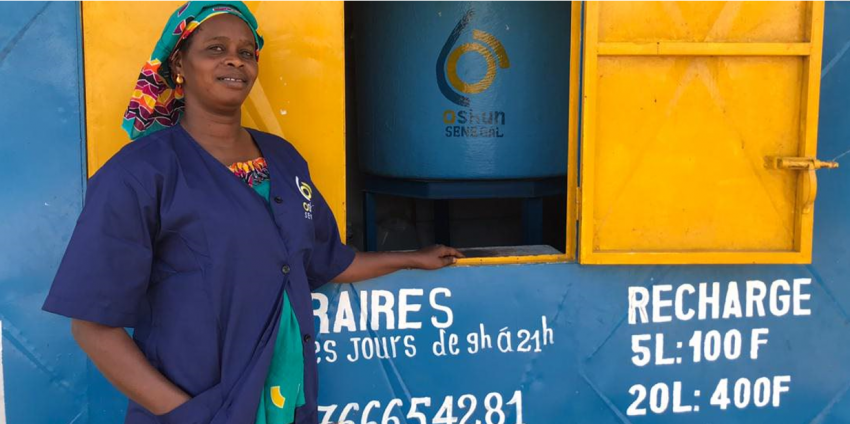 A new logistical support/purchasing mission in favor of Oshun Senegal is to be filled. The mission will last 10 days, including 4 remote and 6 field days in France and Senegal from June 2021, first remotely from France and then on the ground in Senegal if health conditions allow it.
Solidarity Bankers is a skills volunteering programme launched by the Grameen Crédit Agricole Foundation and Crédit Agricole S.A., open to all Crédit Agricole Group employees. The objective is twofold: on the one hand, to provide technical assistance to microfinance institutions and social impact enterprises financed by the Foundation, and on the other hand, to value the skills of Group employees who want to invest themselves in projects with strong social impact. The missions can be conducted during the working time of the Solidarity Banker (sponsorship by the employer of the Solidarity Banker) AND / OR during the holidays (volunteering).
Founded in March 2018, Oshun is a social enterprise that offers inclusive solutions, particularly by way of solar-powered water kiosks, allowing the most sensitive populations an access to clean water while fostering the establishment of a local community and virtuous ecosystem. Oshun Senegal is completing a process of administrative and HR structuring and wishes to strengthen its support functions, especially in logistics and purchasing.
The selected Crédit Agricole expert will support Oshun from June 2021 in setting up procedures to simplify and secure logistics, purchasing and supply management and to strengthen the staff concerned. The Solidarity Banker must have a solid experience in logistics and purchasing management and, ideally, a training and coaching experience in the purchasing field.
_______________________________________________
How to apply?
To see the detailed offers of the missions:
Go to the CA Solidaires website "Finding your mission"
Enter in the search bar: "Grameen Foundation". All the Solidarity Bankers offers will appear!
Click on the offer of your choice. You will find all the information you need for your application.
More information: cecile.delhomme@credit-agricole-sa.fr