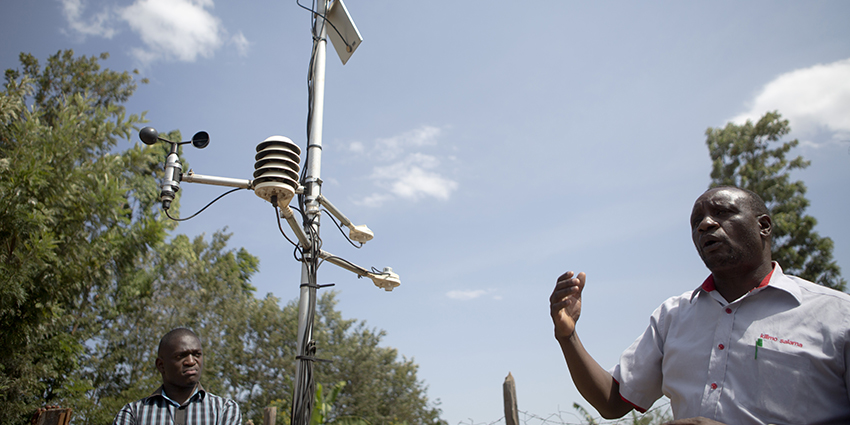 ZEP-RE, an African leading reinsurance company will acquire a 56% controlling stake in ACRE Africa (Agriculture and Climate Risk Enterprise Ltd.), a social impact company supported by the Grameen Crédit Agricole Foundation since 2014. CA Indosuez Wealth (Asset Management), the Management company of the Grameen Crédit Agricole Fund that holds an equity stake in ACRE Africa, validated the equity operation.
ACRE Africa provides crop insurance services to smallholders, and consulting services to development organisations and insurance regulators associations in Kenya, Tanzania and Rwanda. This agreement paves the way to expand agricultural insurance in favour of smallholder farmers in Africa as it will reinforce ACRE Africa's wide range of products and technology platforms for agriculture and microinsurance. "Our goal is to expand insurance coverage and improve financial inclusion throughout Sub-Saharan Africa. The safety nets we are building will make a large number of disadvantaged smallholders more confident in farming», declared George Kuria, CEO of ACRE Africa, at the signing ceremony.
ZEP-RE (PTA Reinsurance Company) is a regional organisation that promotes development and integration within the Common Market for Eastern and Southern Africa (COMESA) through insurance and reinsurance business trade. It is based in Kenya, with regional and country offices in Zimbabwe, Ivory Coast, Uganda, Zambia, Ethiopia, Sudan and the Democratic Republic of Congo.
As shareholder of ACRE Africa, the Grameen Crédit Agricole Foundation is excited about the cooperation between ZEP-RE and ACRE Africa. "The COVID-19 pandemic emphasizes the importance of microinsurance in helping low-income rural people build resilience. ZEP-RE's expertise and its alignment with ACRE Africa's mission of advocating smallholder farmers will open a new chapter for ACRE Africa to enter new markets, to increase its social influence and to help strengthen the rural microinsurance industry", affirmed Eric Campos, CEO of the Foundation.
Another important partnership was announced in parallel. With the financial support of Chainlink Community, ACRE Africa and Etherisc (designer of online insurance platforms) will develop a platform for 250,000 smallholder farmers to insure them against climate change risks in Kenya. The outlook for ACRE Africa and the smallholder agricultural insurance in Africa is encouraging.