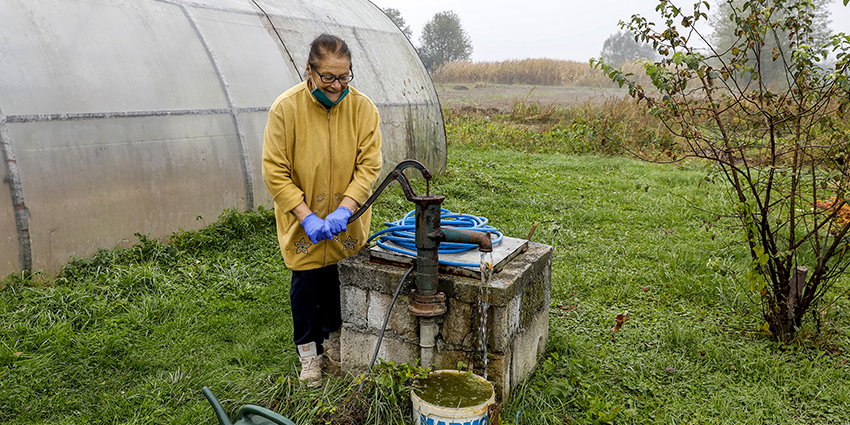 During the last quarter of 2020, the Grameen Crédit Agricole Foundation continued its financing with its European partners, thereby consolidating its position in a region that represents 18% of its outstanding portfolio.
In Bosnia and Herzegovina, the Mikra microfinance institution was granted a new loan of €1.2 million over a three-year period. Financed by the Foundation since 2019, Mikra's mission is to provide financial services to the poorest but economically active populations. The institution promotes equality for Bosnian women by financing and supporting entrepreneurship projects. To date, Mikra serves over 15,000 active clients, 68% of whom are women and 58% of whom live in rural areas.
In Moldova, Smart Credit was granted a new loan for an amount, in local currency, equivalent to €500,000. Smart Credit is a microfinance institution whose objective is to help clients improve their living conditions, especially socially disadvantaged small entrepreneurs. The institution currently has over 3,000 active borrowers, 54% of whom are women and 71% of whom live in rural areas, and manages a portfolio of €3.5 million.
Finally, the Foundation granted a new loan, the second since 2018, to ADVANS Holding for an amount of €800,000. ADVANS, whose headquarters are located in Luxembourg, is an international group whose mission is to build a network of microfinance institutions in developing and emerging countries. The Group provides financial and non-financial services to low-income people in nine countries, mainly in Sub-Saharan Africa. Through its network, ADVANS serves nearly 800,000 customers and manages a portfolio of approximately €780 million.
For more information, please click here.